What Is Background Screening?
Background screening, often known as pre-employment screening, is the practice of looking into an employee's background and confirming information provided by prospective employees before hiring them.Reference checks, personal details verification, reviewing the candidate's previous employer's experience, analyzing any kind of criminal record, schooling details, and so on are all part of background screening.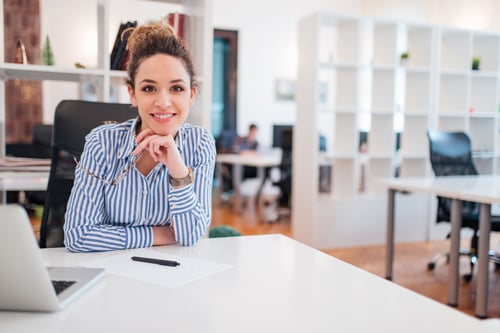 For a long time, background checks were only used by employers in areas that demand a high level of security or a position of trust, such as schools, hospitals, financial institutions, airports, and national services or state-owned organizations.
However, as business and financial markets become more globalized, employment and sourcing markets have become more competitive internationally, necessitating a greater demand than ever for trustworthy personnel and suppliers.
As a result, background screening has seen consistent development in recent years across a variety of businesses. This is due to increased public and private sector recognition of the possible financial and reputational implications of selecting an unfit employee, as well as a desire to reduce and manage this risk.
In this blog, we are looking into why companies perform employment background screening and what is involved in this process.
What is The Employment Background Screening Process?
Background screening is the process of checking the background of potential workers and is one of the most effective methods of collecting data quickly and efficiently in order to assist companies in making informed decisions about job candidates.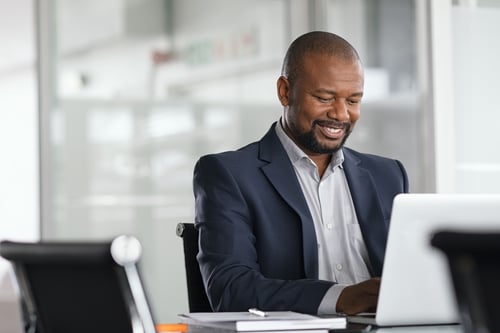 It's becoming a crucial step in the hiring and recruitment process because it checks the accuracy of a potential employee's claims and decreases the number of applicants who aren't a suitable fit.
A background screening is a pre-employment process that helps organizations ensure they're recruiting trustworthy people who can do the duties they're hired to do. This screening is critical since terminating an employee is far more difficult than terminating the hiring process.
Criminal records investigations, verification of former addresses, individual and career reference checks, employment drug screening, financial checks, and behavior assessments are all common background screening components.
Competency checks may also be utilized to assess an applicant's suitability for the job. However, these are more commonly employed throughout the recruitment process rather than after an offer has been made.
What Checks Are Made During Background Screening?
A background check or employment background screening typically involves the following checks.
1. Employment Verification
Future employers can contact former employers with the applicant's permission. They can approach the employers stated on the candidate's resume or application to confirm the dates and roles held by the individual. They may also approach the candidate's references to determine their performance and personality.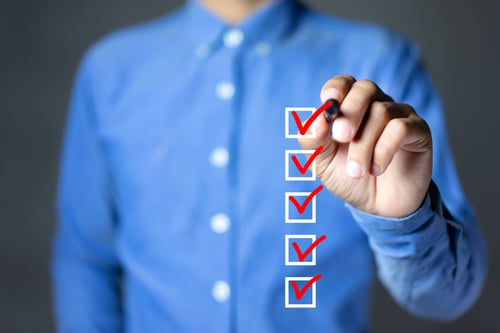 2. Education and Licenses
Prospective employers may approach the educational or licensing institutions cited by the candidate to confirm their course of study and degrees awarded, just as they would with previous employment. Employers can also look up any professional licenses to make sure they're up to date, provided they're required for the job.
3. Criminal Record
Local, state, and federal agencies may be queried for criminal background checks by the employer. However, the FCRA and several states limit the disclosure of convictions that happened more than seven years ago unless some exceptions are fulfilled.
4. Drug Use
A pre-employment drug test is performed to see if a potential employee uses illegal drugs or abuses prescription medications. Employers frequently ask job candidates to take a pre-employment drug test, and an offer letter may depend on the applicant's ability to pass.
Pre-employment drug screenings can help minimize the hazards related to drug misuse when workplace safety is a top priority for a company. Employers can help to dissuade drug abusers from applying by stating on a job posting that an offer of employment will only be made after a candidate meets all requirements and passes a drug test.
Why Should Companies Perform Employment Background Screening?
Companies should use background screening since terminating an employee is far more difficult than discontinuing the hiring process. It's the easiest and safest approach to ensure that they're recruiting trustworthy, qualified workers.
You can reduce the number of workplace issues like embezzlement, sexual assault, violence in the workplace, financial frauds, and on-the-job substance usage by using background screening performed by reputable and experienced pre-employment screening service providers, like Information on Demand.
As part of our pre-employment checks at Information on Demand, we offer background screening solutions to help you promptly uncover relevant forgeries, criminal histories, sex offences, and drug abuse history to help you avoid a potentially problematic future employee. Get in touch today to know more.