A Guide to Using Background Checks: Red Flags to Worry About
The primary goal of conducting a background check on a prospective employee is to safeguard your company's assets, present employees, and customers. Verifying that a new employee is who they say they are and has the credentials they claim is an important step in any recruiting process.
Employers can't afford to take candidates' word for it when they claim to be trustworthy. It may appear punitive, but when hiring a new employee, there is just too much at stake to blindly trust a prospective employee. As a result, up to 98 percent of companies do background checks on all job applicants.
Without a thorough new hire background check, your company takes huge risks that might affect your finances and training investment and possibly lead to litigation or harm to other employees. These kinds of scenarios aren't as uncommon as you may think, so do your due diligence on your prospect before delivering that offer letter.
When performing employment background screening for a potential employee, keep an eye out for the following red flags.
1.
A Criminal Record
Criminal background checks are one of the most prevalent checks used by employers. This may be alarming to those with a criminal record, but companies must consider the nature of the crime before making any hiring decisions.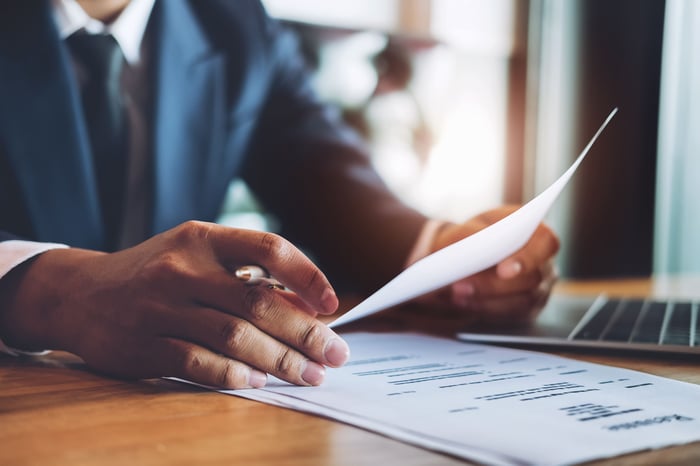 A person's criminal history may reveal their prior criminal conduct, which could raise a red flag if not already acknowledged or explained. The employer is accountable if a potential employee conceals this information, is hired, and later becomes involved in illegal activity on the job. The person is regarded as a negligent hire, which has an adverse impact on the company's profits.
2.
Employment Gaps
The job market has been tough in recent years. Your candidates may have been out of employment for a duration of time through no fault of their own. They could have been unwell, caring for someone, or bringing up children, among other things. However, if there are persistent, unjustified employment gaps, this may be cause for concern. For this reason, it is important to check the candidate's employment history.
3.
Educational Inconsistencies
Checking institutions attended, degrees earned, and other certifications might help you verify a candidate's education history. Any contradiction in the information provided by the candidate is a huge red flag. Hiring managers frequently uncover contradictions in candidates' statements. For example, candidates claiming they completed a degree or earned an advanced education when they did not.
4.
Poor Former Co-Worker Reviews
Calls for references can be a mixed bag. Though there is no alternative for a great reference, evaluating a bad reference can get tricky. A bad reference can, as you might suspect, reflect poor job performance. However, it could also result from a combination of variables, such as personal history, resentment over an employee's exit, or other concerns that are difficult to discern from a brief phone conversation.
Use reference calls to double-check factual candidate information. Any issues with the background check that develop during the procedure should be discussed. You can decide whether the bad reference call is a true depiction of your candidate's capacity to perform through these discussions.
5.
Poor Credit History
Poor credit history may not be a concern for some businesses, but it is critical if your organization is in the financial services industry or if the person's job involves handling money. A bad financial past may indicate that the individual is unfit for a position that requires handling finances, putting your company and clients at risk.
6.
Driving Record
Most employers will overlook a few traffic tickets or parking violations. However, not every company checks applicants' driving records. If the candidate is required to drive a car as part of their job, an employer should consider looking at their driving record. If driving is part of the employment requirements, make sure you know the candidate's driving history. It will save you from a lot of trouble in the future.
7.
Discrepancies in Skills
Hiring managers should assess a candidate's specific talents and competencies as listed on their résumé. Candidates frequently exaggerate their abilities, which is why hiring managers should verify work, education licenses, and degrees. The hiring manager can ensure that dishonest applications are screened out by evaluating a candidate's skills.
8.
Failed Drug Screenings
Candidates who fail a pre-employment drug screening present a risk to the firm or its operations. Candidates should avoid using drugs or drinking alcohol while operating machinery, driving automobiles, or performing daily activities to do their jobs efficiently. An applicant who fails a drug test is potentially someone who will be a liability to the organization, have financial ramifications and be hired negligently.
9.
Refusing a Background Check
Employers are required by law to obtain written consent from candidates before conducting a background check, and job candidates have every right to reject. However, this shows they have something to hide. If they won't let you perform even the most rudimentary of checks, it is not sensible to trust them.
Final Word
Background checks and the warning flags they uncover can help you clear out unsuitable, hazardous, or troublesome candidates before you lose time interviewing them or make a costly recruiting error.
To ensure that your new hire is the right fit for your organization, utilizing a background check service might be a reliable way to accomplish this goal. At Information on Demand, we can provide you with background screening results within a maximum of 8 hours of a screening request being made. Our screening will ensure your success by helping you hire the right people. Get in touch today to know more.